"The truth is you create your own reality"
"Set yourself free and create a life worth living, start by taking back control, tune into your true desires, live with authenticity and create who you wish to be"
Hi I'm Heidi
your
mindset

,

wellness

and

empowerment

coach
I don't know how you found me, but I am glad you did…it's kismet.
I help ambitious women as a certified Mindset, wellness and empowerment coach . My coaching style uses the unique combination of mindset therapies, hypnosis, tantra, personal training and nutrition plus all of the things I learnt working as an international airline pilot to create real results.
I am deeply committed to personal growth and wellness.  My life's passion is about helping women feel vibrant, to celebrate in their uniqueness and empowered to shine their light on the world. Let me help you upgrade your life , break free from mental constraints and confidently live the life of your dreams.  
I believe with patient support, kind accountability and a safe space to connect to your true self that it is 100% possible to thrive as the empowered version of your higher self.
Here are a few ways I can help- Lets see what feels right for you
 "When I met Heidi I was wanting help with creating more balance in my life; I wanted to reprioritise my health, family life & business productivity. Being a busy mum and entrepreneur, I had slowly spent less and less time on me. Within 5 weeks of being coached by Heidi, I have re-joined the gym, lost a few kgs, my sleep, nutrition and self-care has improved. Productivity at work has increased and I happened to have my best ever month in my business while working with her. For me, the biggest win has been feeling more balanced with my family life and a deep sense of knowing I am in control of my life.
I could not recommend Heidi and her coaching enough, she went above and beyond with practical support and resources to ensure I re ached my goals. Over the years I have worked with many coaches & Heidi has been one of the best with her gentle & patient way of unravelling your beliefs and helping you make sense of them and letting go of anything that is unhelpful. Anyone thinking of working with Heidi I would say wholeheartedly jump at It if you are ready for your life to be upgraded"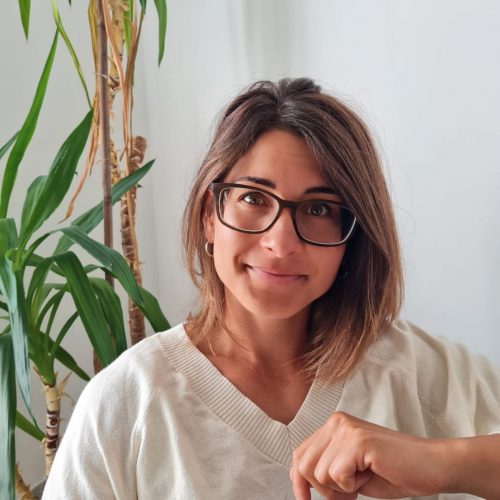 "I am beyond grateful to have had Heidi as a coach. Not only is she very dedicated to her client's results, but she also has a very good eye for where her client does need more support. Although I was no beginner with strength training and macronutrition-game, with her holding me accountable really brought my eating and training habits to the next level. I have achieved a healthier and more toned physique and a better muscle – mind connection than ever. How I feel about my body and understanding the signals of my body has improved a lot, which makes me even more aware of my mental and physical needs and contributes incredibly to my self consciousness and self awareness.
I can recommend Heidi to any women who feels stuck on her fitness journey and wants to regain trust in the capabilities of her body."